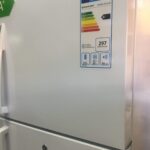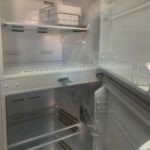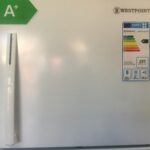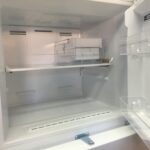 Westpoint Refrigerator WNMN-3818ER
$1,973.91
USD

:

$627.81

CAD

:

$0.00

GBP

:

£499.88
This Westpoint refrigerator? allows one to have a separate fridge and freezer which? is certainly a handy component for an appliance.? This refrigerator is great for family homes, apartments, bars and even offices. The mechanical thermostat ensures your food is always stored at the correct temperature, and the freezer incorporates a manual defrosting system. Also,the net capacity of this refrigerator is 340 Litres (L). The energy consumption (kWh/24) 0.814 KWh/24h and a net weight of 64kg.
Net capacity (L)- 340
Refrigerator storage(L)- 255
Freezer Storage (L)- 85
Climatic class-T
Refrigerant- R600a
Amount(g)-42g
Brand- Westpoint
Colour- White
Model number-WNMN3818-ER
Rated voltage- 220-240v
Rated frequency(Hz)- 50Hz
Net weight (kg)-64
---
Only logged in customers who have purchased this product may leave a review.